Timeline: Edisto Island History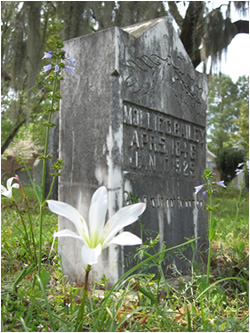 2000 B. C.
Archaic cultures lived on the sea islands consuming shellfish and giving rise to shell middens.
1550s
Edistow Indians, one tribe of the Cusabo Indians, harvested seafood and grew crops. Spanish Jesuits established a mission to convert the Edistows along St. Pierre Creek but abandoned it within a year. By 1750 the Edistows had all but disappeared due to displacement and disease.
1660-1680
English Lord Proprietors who held dominion over North and South Carolina purchased land from Indians and then granted land on Edisto and other islands for planting rice.
1683-86
Paul Grimball and family at Point of Pines became the first Europeans to live on Edisto. Spanish pirates destroyed the Grimball house, but its ruins remain.
1700-70
South Carolina, including Edisto, exported record amounts of rice to Europe and Caribbean buyers. For a short period they exported indigo, also.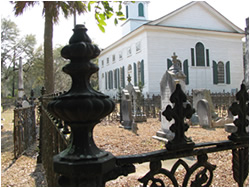 1779
During the Revolutionary War, most planters fled to the mainland. The British destroyed property and sold many slaves to the West Indies.
1785
Edisto began growing long-staple cotton from seeds locally developed.
1860
The slave population of 5082 made possible local prosperity from sea island cotton. Wealthy planters built antebellum homes on the island.
1861-62
General Lee saw the sea islands as indefensible in the Civil War, and white planters were ordered to evacuate. Many slaves were left behind as essentially free people. The Battle of Little Edisto established Union troops on the island who used it as a staging area, burning crops and destroying property. Federal forces evacuated many slaves to St. Helena Island.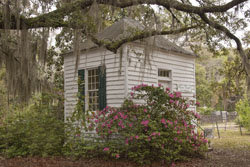 1865
Former slaves returned to Edisto expecting the Freedmen's Bureau to distribute land to them as Lincoln had promised, but distribution was reversed by President Johnson, and planters returned to claim their land.
1870s
Many former slaves worked as free men on Edisto plantations. Leaders of the African-American community emerged who organized cooperatives to purchase land for the free men. Sea island cotton continued to be a major crop.
1893
A major hurricane combined with several earlier ones completely destroyed Edingsville Beach where summer homes and several churches had become a resort for planters.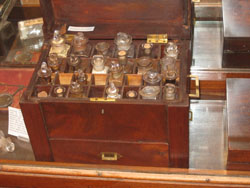 1920s
The boll weevil ended the cultivation of cotton. Seafood industries and truck farming took its place. The Dawhoo Ferry was replaced by a drawbridge. Dredging of the Intracoastal Waterway linked the North and South Edisto Rivers.
1925
Resort development of McConkey's Island (Edisto Beach) began.
1935
Edisto Beach State Park was built with the help of the Civilian Conservation Corps. Palmetto Boulevard was paved.
1940
A hurricane destroyed most of the homes on Edisto Beach.
1970s
Edisto Beach was developed as a year around community.
1993
The McKinley Washington Jr. Bridge opened to link Edisto Island to the mainland.